Primary Problem-solving In Mathematics C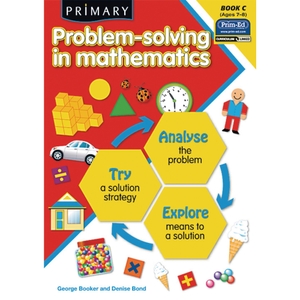 Your Price:

£

19.99 (

£

19.99

inc. VAT)

Don't miss out! Only 10 items left in stock

NEED A BREAK? See our great range of catering products to help your day go faster!
Order Code: HE1111302
MPN Code: 131997
This super photocopiable book series is designed to develop problem solving skills and mathematical thinking in primary school pupils, and contains challenging activities that include extension ideas for more able pupils. The activities develop spatial visualisation, logical reasoning, establishing criteria, interpreting, analysing, organising and using information, strategic thinking and using patterns within maths. With extensive background information about problem solving skills. Teacher's notes accompany the activities, and include mathematical objectives, materials, background information, possible difficulties and extension activities. Answers and curriculum links also provided.